** This is my second post of the day, please scroll down for my FBW post!**
I'm so excited for my first Whimsy Stamp release day blog hop! Hope you are having a wonderful time on the hop! You should have arrived here from Patricia's blog, if not, go back to the beginning of the hop at the Whimsy Inspirations Blog.
Be sure to be leaving comments as you hop along as there will be two random blogs chosen to choose a winner of a free digi of your choice! There is also the chance to win a grand prize of 5 digis of your choice and the chance to be a guest designer for September!! So be sure you're leaving some love, you never know if that winner will be YOU!!
The blog hop will remain open from September 1st, 12:00 pm (EST) and will close on Tuesday September 7th, 12:00 pm (EST).
Onto my creation today~~ I chose to use the fabulous new digi, Daisy Butterfly by Crissy Armstrong. Isn't it just gorgeous? But really, all the new digis are fabulous!! Be sure to check them out~~and get some for yourself!
Supplies:
Ohhh, also wanted to tell ya that there are awesome new stamps coming to Whimsy Stamps!! Custom stamps!! Be on the look out soon for this new release!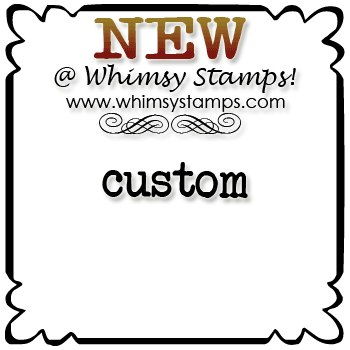 Now you need to continue the hop by heading over to Marjon's blog. Don't forget to head on over the the Whimsy Stamp Store when you're done and pick up your new images!!